High school student Daisy Jones has a secret, unpredictable power—one only her best friend, Danielle, knows about. But when Daisy tries to help a mysterious classmate in crisis, she soon discovers that her new friend has a secret of her own. With triggered events, videos, music by Fredrik Larsson, and a graphic novel illustrated by Alexis Seabrook, GIFT is an e-reading experience like no other.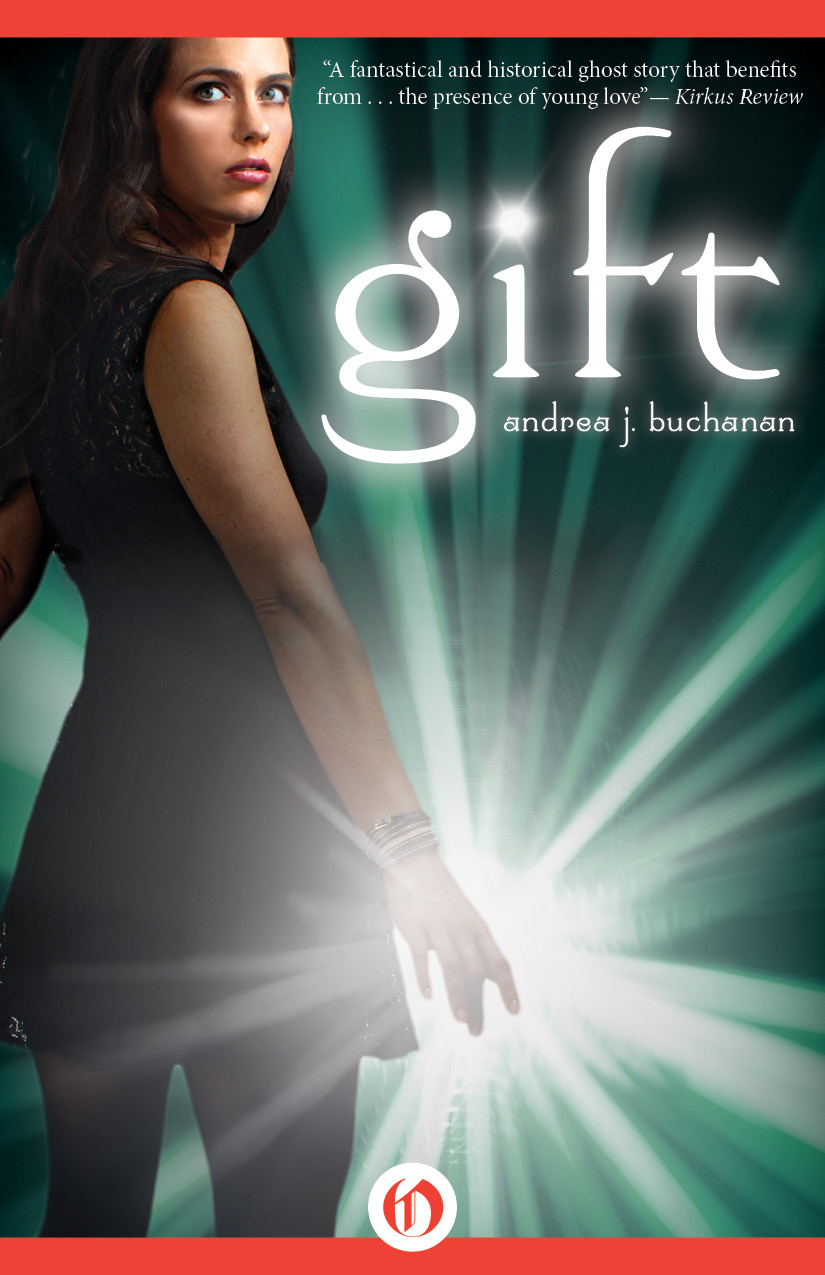 Buy the book
The full ebook experience, with music tracks, videos, and text events: iBooks (for iPad, iPhone, & iPod)
For other e-readers: Amazon | B&N | Google | Kobo | Overdrive
Get the audiobook: Amazon | iTunes
Now in paperback: Amazon | B&N
Watch the videos
Featuring Freddegredde!
Book trailer | "Don't Look Back" | "Is It All Right?"
Play the game
Explore the world of the book in Minecraft!
Get the music
Full album: CDBaby | Amazon | iTunes
Get the singles: Is It All Right? | Don't Look Back
Stardust | This Falling World
Like Gift on Facebook
Get GIFT exclusives, giveaways, and more!
Andrea J. Buchanan is a New York Times bestselling author whose latest book is the multimedia young adult novel GIFT. She lives with her family in Philadelphia. Follow Andi on Twitter, Google+, and GoodReads.
Copyright 2013 by Andrea J. Buchanan